No Confirmed Case Of Coronavirus In India, But We Are Vigilant: Dr. Harsh Vardhan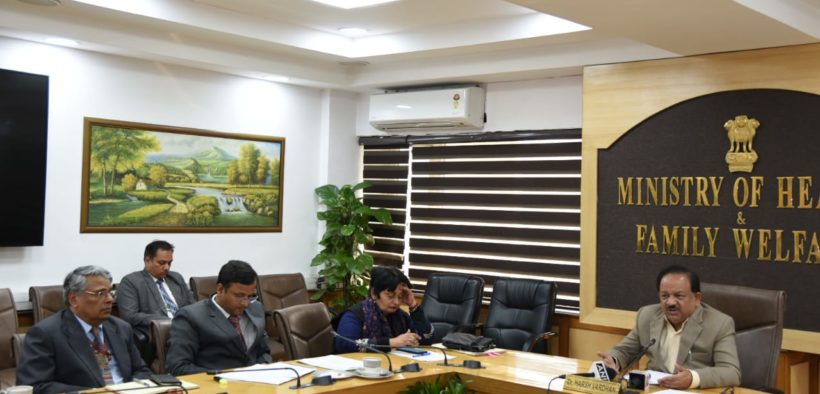 Read in: English
Dr. Harsh Vardhan, Union Minister of Health & Family Welfare held a press brief and sent a message that there is no case of novel Coronavirus in India so far. He assured that steps being taken for prevention and management of Novel Coronavirus (nCoV) in India.
"The situation is being closely monitored at the highest level for adequate preparedness. All the officials of my Ministry, concerned departments and States/UTs are working together. We are taking all required possible precautions for not being affected by Coronavirus.", Dr. Harsh Vardhan stated.
Dr. Vardhan also mentioned that in coming days, there will be 20 airports to conduct the thermal screeners of passengers arriving in India from China. There are already 4 labs equipped with testing, clinical management of cases, infection prevention. There will be 10 more such labs in the country.
Union Health Ministry informed yesterday that total 33,552 passengers traveling from China in 155 flights screened so far. 4359 passengers in 18 flights from China screened last day for nCov 2020. No confirmed case of coronavirus in India has been detected so far.
Union Health Minister also requested the passengers travelling from China to report to the nearest public health facility or contact the 24×7 helpline centre on +91-11-23978046 in case they feel any symptoms of cough, fever or pneumonia.
Health ministry also tweeted and informed that four labs of ICMR, Delhi's Viral Research & Diagnostics Lab Network (at Alleppey, Bengaluru, Hyderabad & Mumbai) activated for testing samples.This is in addition to ICMR, NIV, Pune.
The total number of confirmed cases of the nCoV 2019 reported from mainland China to till today is 4,515. This includes 976 severe cases and 106 people who have died.