Benefits of Intermittent Fasting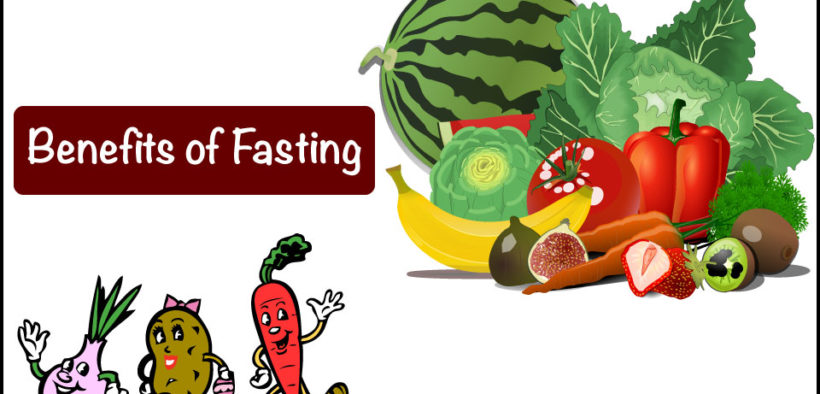 Intermittent fasting can boost your body's metabolism. It can help in protecting against age-related diseases. Fasting can improve person's blood pressure, maintain cholesterol levels and insulin sensitivity as reported by Harvard Medical School. The report is based on several international studies published in different medical journals.  
The study has noted that longer periods of fasting (2 to 4 days) aids in rebooting the immune system, clearing out old immune cells and regenerating new ones.
Human body has evolved with the day and night cycle that is to say a circadian rhythm. Metabolism in human body has adapted the routine of daytime food and nighttime sleep. But the habit of nighttime eating leads people to a higher risk of obesity and prediabetes.
Considering this, researchers from the university of Alabama conducted a study with a small group of obese men with prediabetes. Researchers planned their meals which were fit into an early eight-hour period of the day.
Dr KK Aggarwal, President, Heart Care Foundation of India (HCFI) said, "Fasting is not just abstaining from intake of food and water. Fasting also means avoiding negative thoughts! A 'fast' or 'vrata' purifies the mind, body and soul. It facilitates restraining of the senses and creates a satvik lifestyle i.e. living a life full of satwa with devotion and discipline. It means avoiding rajsik and tamsik lifestyle."
"Our ancestors made it a compulsory practice to observe fasts, which primarily meant abstaining from eating carbohydrates once a week and during seasons change thereby preventing lifestyle diseases," said Dr Aggarwal adding that it is imperative to observe a 'medical vrat' every once in a week.
He said that fasting helps deplete the stores of sugar in your liver. Fasting once a day in a week gives the body a much-needed rest and time to catch up on the process of repair and or cleaning. There is nothing better than fasting once a week to keep your heart healthy, said Padma Shri Awardee Dr Aggarwal.
Does Intermittent Fasting Fit For All?
These international study proves that IF is an effective approach to improve health conditions. But, people with advanced diabetes or who are on any kind of medications for serious illness and pregnant or breastfeeding mothers should not follow IF without medical supervision.
Some Tips For Fasting From HCFI:
Plan your diet especially if you have medical conditions such as diabetes and hypertension. Do not skip your medication schedule.

Keep yourself hydrated by drinking water, coconut water, green tea, buttermilk, and lime juice.

Avoid binging on salty snacks.

Use rock salt in your food instead of usual salt as it helps in better mineral absorption. It is also beneficial for those who have high or low blood pressure.

Eat lighter meals as these can aid digestion.

For dessert, you can try eating dates or fruit yogurt. Also, add honey instead of sugar.

Eat lots of fresh fruits and vegetables.