A 53 Year Old Male Undergoes Rare Breast Cancer Surgery In Delhi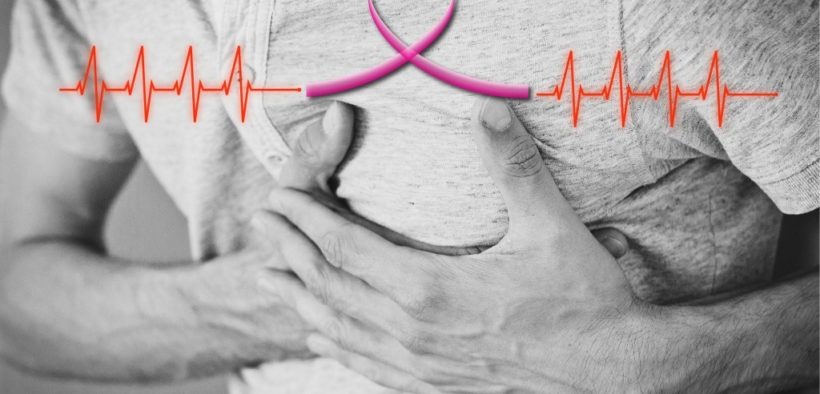 Read in: English
When 53-year-old Chandra Mohan Goel complained about uneasiness in his chest, he had it due to a lump in his right breast which is rarely found in men. Goel's life took a drastic turn when doctors at Max hospital diagnosed him with stage II carcinoma breast cancer in April 2019.
Health experts say that male breast cancer accounts for about 1 percent of all cancer diagnoses worldwide. Even the American Cancer Society (ACS) has note that a man's lifetime risk of developing breast cancer is about 1 in 833.
According to doctors at Max Hospital, Goel's condition was already critical as he was also suffering from comorbidities such as hypertension. The patient also had a history of chewing tobacco and previously he underwent surgeries.
"Based on his prognosis and other physiological evaluation, Goel was immediately put on chemotherapy by the team of doctors at the hospital. The patient underwent multiple sessions of chemotherapy. The patient's general condition is good and living good quality of life," said Dr Meenu Walia, Director, Dept of Medical Oncology and Haematology, Max Super Speciality Hospital.
Dr Walia added that it has been eight months now that the patient had undergone surgery. "The patient has gone back to his hometown leading a normal life. He visits the hospital for routinely checkups."
Talking about the rising incidence of male breast cancer cases in the country, Dr Meenu Walia, Director, Dept of Medical Oncology and Haematology, Max Super Speciality Hospital, Patparganj said, "There is hardly any awareness among men, making them less likely to seek help in the early stages of such cases. Statistics suggest, around 40% of men with breast cancer receive a diagnosis in advanced stages, resulting in lower survival rates than women."
She further explained, "Living with breast cancer in a society where there are numerous stigmas and taboos attached to private organs, is extremely challenging for all patients, especially males to deal and cope with the condition. Hence, it is imperative to raise awareness among men on such a sensitive issue."
Medical professionals say that the risk of male breast cancer is directly linked with obesity and testicular disorders like cryptorchidism, mumps, orchitis, and testicular trauma.
Drugs that cause hormonal imbalance, such as those used for the treatment of prostate cancer, may also increase the risk.