Union Health Ministry Releases Guidelines For Private Laboratories To Test COVID19 Cases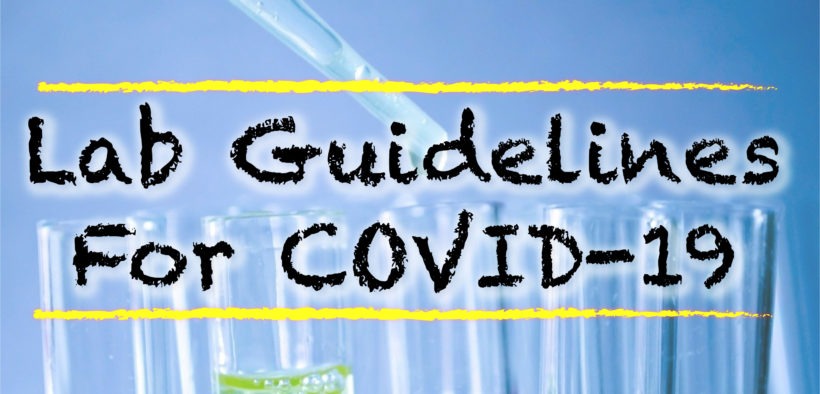 Read in: English
The Union Health Ministry in collaboration with ICMR (Indian Council of Medical Research) has framed the guidelines for private institutions and laboratories to conduct tests at their labs for COVID-19 (Coronavirus) cases.
ICMR is having a dialogue with high-quality private labs that includes labs accredited by National Accreditation Board for Testing and Calibration Laboratories (NABL) to understand the modalities of increasing access to the test in the endeavor to prepare for future.
In a statement given by the Union Health Ministry, it is stated that in the wake of the prevailing COVID-19 situation and in order to strengthen the containment measures, it is of utmost importance that each and every case (suspects/confirmed) of COVID-19 is isolated and provided appropriate treatment and their contacts are traced at the earliest to break the chain of transmission. It is important that support and cooperation of private sector is enlisted, in this regard.
---
---
Guidelines by Union Health Ministry:
It shall be mandatory for all hospitals (Government and Private), Medical officers in Government health institutions and registered Private Medical Practitioners including AYUSH Practitioners, to notify such person(s) with COVID-19 affected person to concerned district surveillance unit.
All practitioners shall also get the self-declaration forms (enclosed), who, within their knowledge, are having travel history of COVID-19 affected countries as per the extant guidelines and are falling under the case definition of COVID-19 (Suspect/Case).
In case the person has any such history in the last 14 days, and such person is symptomatic as per case definition of COVID-19, the person must be isolated in the hospital and will be tested for COVID-19 as per protocol.
Information of all such cases should be given to the State helpline numbers and also to national helpline 1075. Email may also be sent at ncov2019@gov.in
Guidelines by ICMR for private sector laboratories intending to initiate COVID19 testing:
Laboratory test should be only offered when prescribed by a qualified physician as per ICMR guidance for testing. Since the guidance evolves periodically, the latest revised version should be followed.
ICMR will share the SOPs for laboratory testing and provide positive controls for establishing the test as soon as the concerned private laboratory has procured the primers, probes and reagents as per SOPs. Adoption of commercial kits for testing should be based on validations conducted by lCMR-National lnstitute of Virology (NlV): Pune.
Appropriate biosafety and biosecurity precautions should be ensured while collecting samples from a suspect patient. Alternatively, a disease specific separate collection site may be created.
All the private testing laboratories ensure immediate/ real-time reporting to the State officials of IDSP (Integrated Disease Surveillance Program of Govt. of India) and ICMR Headquarter for timely initiation of contact tracing and research activities.
ICMR strongly appeals that private laboratories should offer COVID19 diagnosis at no cost.