Most Common Cosmetics and Herbal Hair Dyes Cause Dermatitis: AIIMS Study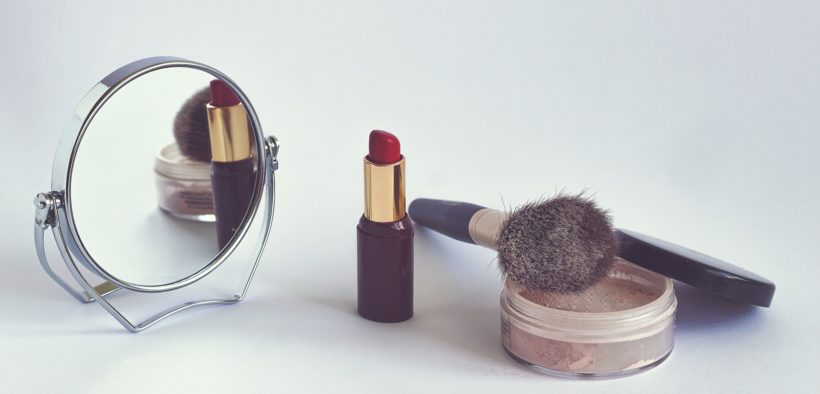 A study done by a group of doctors from the All India Institute of Medical Sciences (AIIMS) has revealed that herbal hair dyes and fairness creams are a common cause of allergens among the people living in Delhi. 
Cosmetics include a wide range of personal care products, the constituents of which vary with time and geographical area. The findings of AIIMS study has mentioned that cosmetics are one of the most common causes of contact dermatitis. It affects women more than men because of frequent usage of cosmetics. 
"Antioxidants are frequently used as preservatives in lipsticks, cleansers, skin fairness creams, conditioners, and makeup products. Interestingly, these antioxidants are harmful and different from those which are found in food items," said doctors at AIIMS in a press briefing.
The worrying aspect is that most herbal dyes for hair have PPD (p-phenylenediamine) which causes contact dermatitis. Apart from ACD to cosmetics, pigmented cosmetic dermatitis (PCD) is frequently observed in Asians, stated the study.
Asians use skin lightening agents in high numbers. These are available as over-the-counter to buy and use. The ingredients of such products are seldom known.
A study of kumkum-induced (which is a red pigment used by Hindu women to make a round mark on the forehead) cosmetic dermatoses from South India found PCD to be more common (35 cases) than ACD (11 cases).
Researchers also pooled the data of 7 studies from Europe and the United States, comprising 30,207 patients including general and patch-tested populations. It revealed a prevalence of 9.8% of allergic contact dermatitis (ACD) to cosmetics. 
"In India, stigma related to dark skin color unfortunately still exists, making the use of skin lightening agents rampant. This is reflected by the fact that skin lightening creams were the second most commonly used agents, next only to hair coloring products," said Riti Bhatia, Dermatologist, AIIMS, Rishikesh.
Study states that thimerosal was the most common allergen followed by cetrimonium and gallate mix in most skin fairness creams.
Most herbal dyes for hair coloring use PPD to their herbal material for improving its effect but they do not mention the PPD as an ingredient on the label of the product.
Dr VK Sharma, Professor and Head of Dermatology department at AIIMS told TheHealth,"In the absence of clear guidelines and rules made under Drugs and Cosmetic Act 1940, the manufacturers of cosmetic and herbal products do not specify the ingredients used in their products. We will write to the government requesting them to make stringent rules to put more responsibilities on stakeholders of cosmetic industry. We are also going to organise meetings with such stakeholders and bring these issues in their notice."
Most Common Symptoms of Contact Dermatitis:
Redness and Itching,

Gradually Skin of face and neck becomes brown later slate gray,
Important Key Points of The Study:
One hundred six patients were analyzed. 

Patch test was positive in 77 cases (72.6%). 

Cetrimonium, gallate mix, thiomerosal, and skin lightening creams were more frequently positive in cases of PCD 

P-phenylenediamine (PPD) was predominantly positive in ACD to cosmetics.