'Health For All, Health In All' Is A target For Universal Health Coverage: Vardhan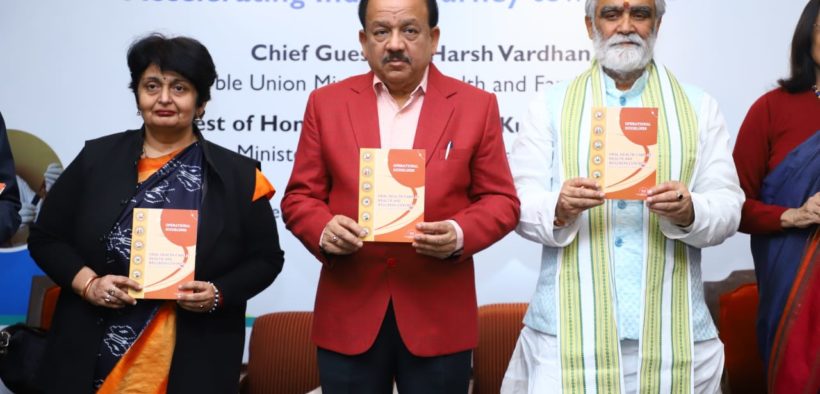 Read in: English
On 6th year of Universal Health Coverage (UHC) Day 2019, the Union Health Ministry on Thursday organized three policy labs for Comprehensive Primary Health Care (CPHC) in urban areas; strengthening delivery systems and wellness for community. This year the theme was 'Keep the promise'.
Dr Harsh Vardhan, Union Health Minister congratulated the award winners from different states for their dedication and hard work towards expanding the universal health coverage through various parts of the country.
Speaking at the event, Dr Vardhan said, "As we aspire to move speedily towards UHC, we must strengthen the preventive, promotive and positive health concepts. We need some radical new changes and innovations. It needs to be done to achieve health for all, and health in all."
"Let us involve all government ministries and departments at the Centre and States to work on the health agenda in a constructive, smart and intelligent manner. Since health is a multi-sectoral, multi-dimensional layered, and a complex sector. We need multiple partners for achieving the agenda of 'Health For All', said the health minister.
Ashwini Kumar Choubey, Minister of State (Health) stated that the commitment for 'Health For all' highlights four pillars for universal health care and it has  blueprint of how India plans to achieve the same. People's wellbeing shall lead to global wellbeing, added Choubey.
Preeti Sudan, Secretary (Health) said that India has taken significant steps towards UHC. We acted upon National Health Policy (NHP) 2017, Ayushman Bharat-Pradhan Mantri Jan Arogya Yojana (AB-PMJAY), the National Medical Commission (NMC) Act, banning of e-cigarettes, approving 22 new AIIMS, up-gradation of 157 District Hospitals as Medical Colleges etc.