CM Arvind Kejriwal Inaugurates 200-bedded Hospital In Ambedkar Nagar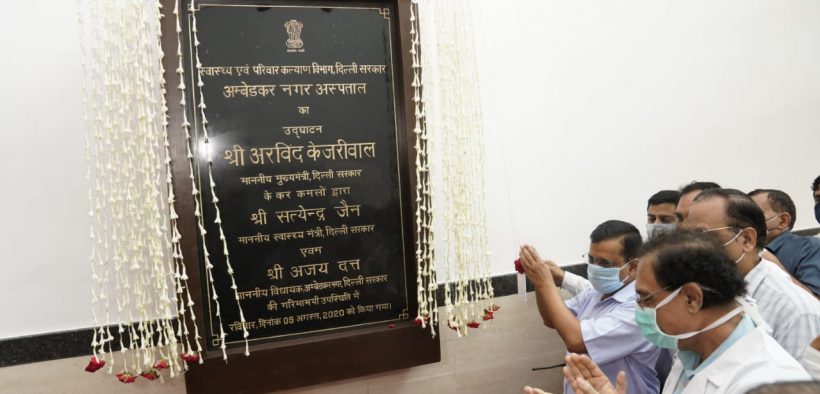 Read in: English
In a bid to ramp up Delhi's hospital bed infrastructure, Chief Minister Arvind Kejriwal inaugurated the 200-bedded COVID hospital in the Ambedkar Nagar area on Sunday. The newly-set up Ambedkar Nagar hospital will have a total of 600 beds, out of which 200 beds have been installed, with oxygen supply available with them, and the capacity of beds and ICUs will be enhanced in the coming days.
Briefing the media, CM Shri Arvind Kejriwal said, "There was no big hospital in this area and the nearby constituencies. I am happy that after many years, this hospital will be inaugurated today. 200 beds will be made operational today, and this hospital has a capacity of 600 beds. The hospital will further become operational in its full capacity and ICUs in the coming days. Oxygen is available on all the 200 beds as oxygen is the primary requirement in the treatment of COVID patients".
"We have increased the capacity of beds in Delhi, and the construction of the new Ambedkar hospital is a step in the same direction. I want to congratulate the people of Delhi. This Ambedkar hospital was scheduled to operationalize after few months, but it has been inaugurated today. I want to thank and congratulate engineers, doctors and all the people for their efforts in making this 200-bedded hospital available for the people of Delhi today," he added.