Indian Govt Takes Preparedness Action Against Outbreak Of Novel Coronavirus In China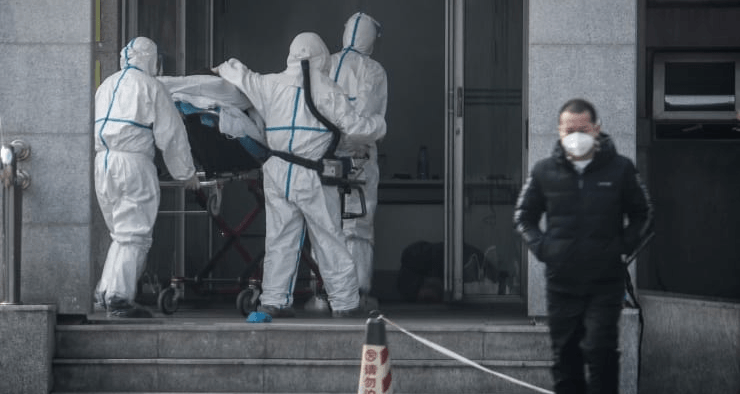 Read in: English
The Union Health Ministry has initiated various preparedness measures against Coronavirus reported in China. The deadly mystery virus has infected at least 41 people and it has claimed one life in the neighboring country.
As a matter of abundant precaution, the Central Health Ministry is constantly reviewing the evolving scenario, developments, and preparedness measures. The Union Health Secretary, Preeti Sudan has written to the States and UTs to review their preparedness, identify gaps and strengthen core capacities in the area of surveillance, laboratory support infection prevention & control, logistics, risk communication and in particular, hospital preparedness in terms of isolation and ventilator management of critically ill patients of Severe Acute Respiratory Illness (SARI).
The Union Health Ministry has written to Ministry of Civil Aviation (MoCA) to facilitate thermal screening at the International airports of Delhi, Mumbai, Kolkata, Chennai, Bengaluru, Hyderabad and Cochin for the airlines to follow International Civil Aviation Organization (ICAO) guidelines for managing and notifying anybody reporting illness on flights originating from China and disembarking in India. MoCA has instructed for in-flight announcements for India bound flights.
The health ministry has also written to Ministry of External Affairs to provide details of travelers from Wuhan city who have sought visa to travel to India, since 31st December, 2019 and to counsel the applicants while issuing visa. They have also been requested to provide daily details
Ministry of External Affairs has also been requested to disseminate travel advisory (in local languages) to Indian Embassies in China and adjoining countries for wider circulation and passenger information.
"The Joint Monitoring Group (JMG) under the Chairmanship of DGHS has met twice last week to assess the risk and review the preparedness and response mechanisms to manage any case that might get imported to India. WHO, being represented in the JMG is providing Ministry with regular updates and technical information.
"Integrated Disease Surveillance Program has issued advisory to all States/UTs for SARI surveillance to pick up any travel related case reported in the community and follow up contacts of suspect/confirmed cases. National Institute of Virology, Pune is fully geared up to test samples of nCoV, if a need arises," said health ministry statement adding that an adequate stock of Personal Protection Equipment is being maintained by Medical Stores Organization.
As of today, there are no cases detected on community surveillance or contact tracing, stated health ministry.