Cold Wave In Delhi Increases The Risk Of Health Woes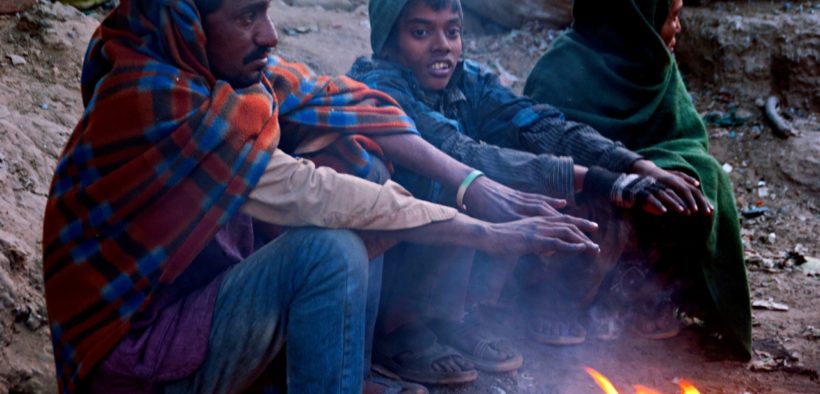 As Delhi has been hit by a severe cold wave this year, people across the city are suffering with cold related health ailments. According to the meteorological department, the temperature is expected to drop further in the coming days.
Doctors say that children, elderly and people with underlying chronic illness should be extra careful about their health as chances are high that they can contract infections easily. They should keep themselves warm, hydrated and if possible they wear woollen clothes in multiple layers.
Dr. Tarun Sahni, Senior Consultant, Indraprastha Apollo Hospital said, "During winters, the body heat usually experiences a drop as the environment cools. At the same time, the body acclimatizes to the changed weather. As a result, the change in the process is demonstrated through a number of diseases.  Adults as well as children are very susceptible to the change in climate. Flu, cold and viral fever are some of the common winter diseases affecting the children as they are most vulnerable to catch infections."
Doctors have also warned heart patients especially those who have already undergone cardiac procedures such as stenting or grafts to take extra care during winters.
"We are witnessing a surge in the cases of heart patients as the mercury has dipped to record levels. In the last three days, we have admitted ten cases of acute heart attacks. These cases are of patients who have problems such as hypertension, smoking and ageing. All the patients are ranging from 35 to 70-75yrs of age," added Dr . Subhash Chandra – Chairman & HOD, Cardiology, BLK Super Speciality Hospital.
"During winters, most patients recover through symptomatic treatment without requiring any antiviral medicine. The body consumes a lot of energy to regulate body temperature during winters, therefore, people should keep themselves warm and maintain healthy diet. Viruses like swine flu often spread during winters through the throat and hence, it is advised to gargle twice with lukewarm water," said Dr Raman Kumar, President, Academy of Family Physicians of India.